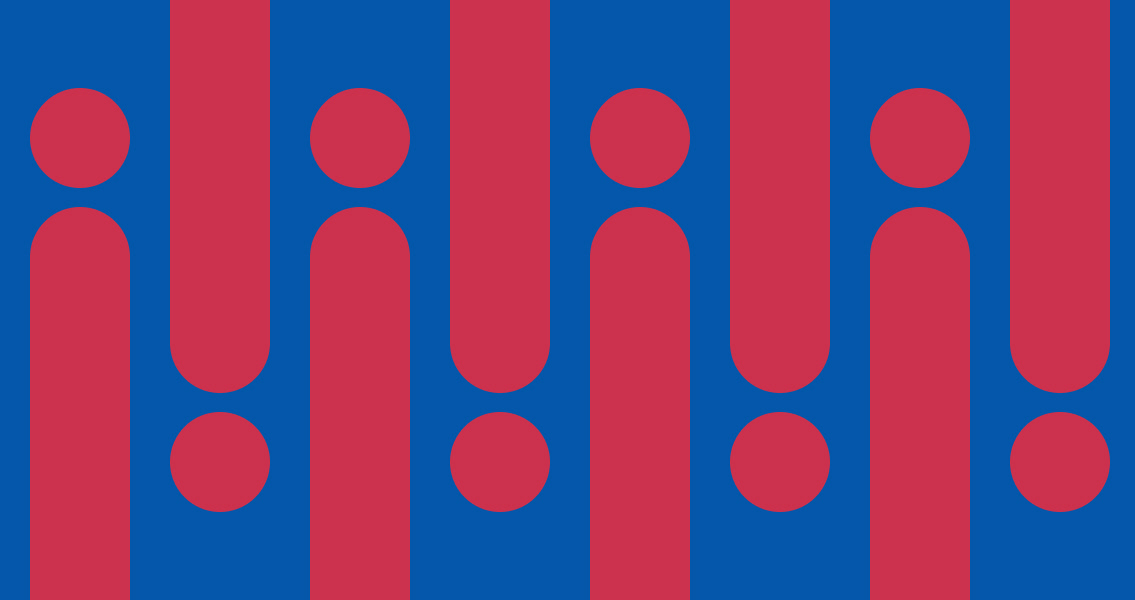 Risks of Software Development Outsourcing and How To Avoid Them
How to mitigate the risks associated with outsourcing software development and identify a risk-free potential partner.
In our latest blog post, we discussed the increasing popularity of outsourcing as a solution to the global talent shortage, as well as about Eastern European countries being a great outsourcing partner. In fact, as companies continue to seek digital transformation experts, choosing different nearshoring and offshoring scenarios, the demand for IT outsourcing is expected to reach a spend of $1.3 trillion by 2023.
However, while outsourcing IT tasks to third-party companies can save organizations time and money, it also comes with a certain level of risk.
This is why, despite all of its benefits, if you leap into the whole process and choose just any outsourcing company, you may end up losing more than gaining.
Let's make sure this doesn't happen.
In this blog post, we will explore some of the potential risks associated with outsourcing software development and provide strategies for mitigating those risks. From data security to communication breakdowns, we'll cover the most common risks and provide actionable advice on how to minimize them.
Potential outsourcing risks
The list of the most common risks associated with outsourcing software development can generally be summarized as follows:
Control loss
Hidden costs
Compromised quality
Communication breakdowns
Security issues

While these risks are great and can badly affect your product and your business, they can easily be mitigated and avoided if you are careful and know what to focus on when you are looking for your next outsourcing partner.
But, before we start with the risks, it's essential to consider the crucial factors for selecting the appropriate outsourcing partner for your business. Let's review the key points to keep in mind.
Company history and background. Learn about the company's history, its founders and its technical personnel. See the list of services they offer, the technologies they use and their expertise.
Projects. Explore more about the projects they worked on and the clients they had, if they have experience and domain knowledge you would benefit from. Read more about their work in their case studies and project summaries.
Former clients. Read reviews on the company's work available through different platforms, such as Clutch, or client testimonials.
1. Control loss
One of the greatest risks of outsourcing software development to an external team is the loss and lack of control. As you hand over control of the project, the company that is now in charge of it may mismanage it, which may, in turn, result in a low-quality product, financial losses and time delays. This can also lead to a loss of control over the overall development process and the ability to make changes or adjustments as needed.
How to resolve it:
There is no reason why handing over control should not be a benefit. Here are some things you should take into account to make sure it remains a risk-free situation:
Hire the right company you can trust and delegate the work to, knowing the final product will be of top-quality.
Set a person of contact who will clearly communicate all your requirements and deadlines, as well as inform you on project status and other needed information.
Set time for meetings that will allow you to keep track of progress and status in every project stage.
Outsourcing is a common practice among companies looking to cut costs and increase efficiency. In fact, cost reduction is the number one reason for choosing to outsource for as much as 70% of companies. The ability to take advantage of lower labor rates, which can significantly reduce the overall cost of a project is one of the greatest benefits of outsourcing. However, despite the potential cost savings, poor management, poorly written contracts, and choosing the wrong outsourcing partner can all lead to a host of unforeseen costs, such as troubleshooting, after-hours service, upgrades, redeployment, quality control, legal and compliance issues, personnel training and many more.
These additional costs greatly reduce or even completely negate the potential advantages of outsourcing.
How to resolve it:
The most important step in resolving this possible mishap is clearly setting the project requirements straight from the beginning, as well as receiving clearly set project estimates by your outsourcing partner:
Have a robust and well-written contract that clearly lays out the responsibilities of both parties, the scope of work, service level agreements, and any other critical details. Also, make sure that the partner company is compliant with all relevant laws and regulations.
Monitor tasks and their progress, as well as the hours spent on tasks, to make sure the project is on track and following the assigned deadlines.
Write a detailed project plan that clearly defines the scope of the project, timelines, and deliverables to ensure that both the company and the outsourcing partner have a clear understanding of the project requirements.
3. Compromised quality
With outsourcing, you are relying on an external party to deliver a product or service that meets their standards. However, this may not always be the case. Your outsourcing partner may not have the same standards of quality, their teams may not have the same expertise as your teams, or they may not have the expertise they promised to have before you signed the contract. Language barriers may also lead to lower quality as communication difficulties lead to misunderstandings.
How to resolve it:
The first, and most important step, in mitigating this potential risk is choosing a reputable and experienced outsourcing partner, making sure they have the necessary expertise and skills to produce a final product of your desired quality.
Carefully choose an outsourcing partner by conducting thorough research and due diligence, checking they have the necessary skills, experience, and reputation to deliver high-quality work.
Check their approach to quality assurance and the expertise of their QA department to ensure that the work delivered meets the desired quality standards. Alternatively, conduct your own independent quality checks.
4. Communication breakdowns
If you decide to outsource your work, no matter if you choose a nearshoring or an offshoring option, the team working on your project will not be located within your country. With offshoring, an additional nuisance may be a time difference that disables easy communication.
An offshoring scenario in which you work with a company that is in a time zone with a more than 8 hours difference, may lead to some of you working outside your normal working hours, or even during night or early morning hours.
How to resolve it:
While it is easier to work with companies that are located near you, and it may be beneficial to visit them onsite every once in a while, remote cooperation risks can be put down to a minimum if you set everything straight from the beginning:
Set business hours or hours of contact which will allow you to always have someone to communicate with even if you are in very different time zones.
Use management tools that will help you keep track of and communicate directly through tasks and with the people working on them.
Communicate via video calls and don't rely only on written communication.
5. Security issues
When a company outsources their work, they are entrusting sensitive information and assets to an external party. This can lead to a number of security risks, including data breaches, inside threats, compliance issues, lack of control over the security of sensitive information and systems and network security. It is not strange to feel a bit uneasy about handing over sensitive information and data to someone outside your company.
How to resolve it:
When you work with a partner that has a history of delivering quality work and satisfying clients, you can feel more confident that they won't intentionally harm your company or its users.
Choosing a reputable and experienced partner with a proven track record can go a long way in reducing the risks associated with outsourcing.
Besides choosing the right partner, this is what you can do:
Sign a non-disclosure agreement (NDA) to prevent any possible data breaching scenarios by protecting all sensitive information and intellectual property and making sure that the outsourcing partner won't share or use confidential information without permission
Implement secure communication channels and data transfer protocols, which includes using encrypted connections and secure file transfer methods.
Establish security requirements in the contract to ensure the outsourcing company will comply with relevant security standards and regulations.
Benefits over risks
Despite the potential risks associated with outsourcing software development, the benefits such as cost savings and increased efficiency, can easily outweigh them. This is why it pays off to spend time choosing the right outsourcing partner, creating clear, detailed contracts that define project requirements and effectively communicating all project expectations in order to mitigate, even completely resolve, all these potential risks.
What makes Mono a risk-free option?
Chances are you are looking for your next outsourcing partner. With our years of experience, and clients ranging from one-person startups to Fortune 500 companies, we know how to make sure our collaboration is impeccable. Our teams are aware of the looming risks and we truly give our best to mitigate every single one of them.
Experience
No matter which type of cooperation you choose, giving us full or partial control over the project, you can feel secure that you will only benefit from giving up control. We cover all the software development steps and, along with software developers, we have professionals from different fields, such as project management, quality assurance and UX/UI design.
Before you choose Mono, make sure you examine the projects we formerly worked on, or are still working on. We have covered some of our biggest projects through detailed case studies, allowing you to see the technologies we used, the domains we worked in, the issues we encountered, and the ways we solved them, each time successfully fulfilling project requirements.
Education and quality of work
Our developers and professionals are highly educated, with degrees in advanced fields and extensive experience in areas such as AI, machine learning, data analysis and, naturally, software development.
Additionally, outsourcing work to companies from Croatia does not necessarily imply lower quality. The lower prices are due to the country's economic status and cost of living, but code and final product quality are maintained through the high standards and professional backgrounds of our IT specialists.
Communication
Educated in some of Croatia's top universities, our level of proficiency in English means there are no barriers to communication. We take care that all our new employees, especially in the project management department, can communicate perfectly in English, to avoid communication breakdowns and miscommunicated information, as this would result in poor project realization.
Transparency
Years of experience and professional personnel mean excellent project estimates and a straightforward pricing plan, with no hidden costs as the project progresses.
Even though you may give up some of the control, you will still be continuously updated of the project status and have access to all the timesheets, knowing where and what each minute has been spent on.